Contents
Home
> Introduction of the Association > Greetiong
Greeting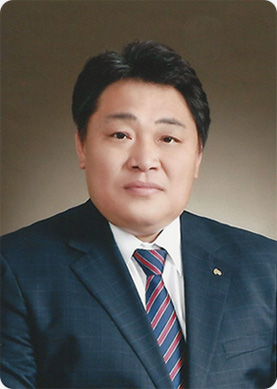 Established in 1962 under the Tourism Promotion Act, the Jeju Special Self-Governing Tourism Association has played a vital role in Jeju tourism for more than half a century.
To ensure a stable growth of the tourism industry, our association continues to promote domestic and foreign tourist attraction activities, builds friendly and cooperative networks with overseas tourism-related organizations, and systematically supports the marketing activities of the industry.
In addition, we are promoting various support projects to strengthen the external competitiveness of tourism companies and improve the business environment, leading the industry's self-reflection efforts to improve the constitution of Jeju tourism, as well as actively participating in social contribution activities such as youth scholarship projects and the operation of Volunteer Group.
In the future, our association will carry out core projects without a hitch around the Jeju Comprehensive Business Center, which opened in July 2018, and will make utmost efforts to create Jeju Tours that satisfy tourists, residents and the industry by establishing a virtuous cycle of qualitative tourism in which tourism profits can be returned to the local community.
Jeju Special Self-Governing Tourism Association
Chairman